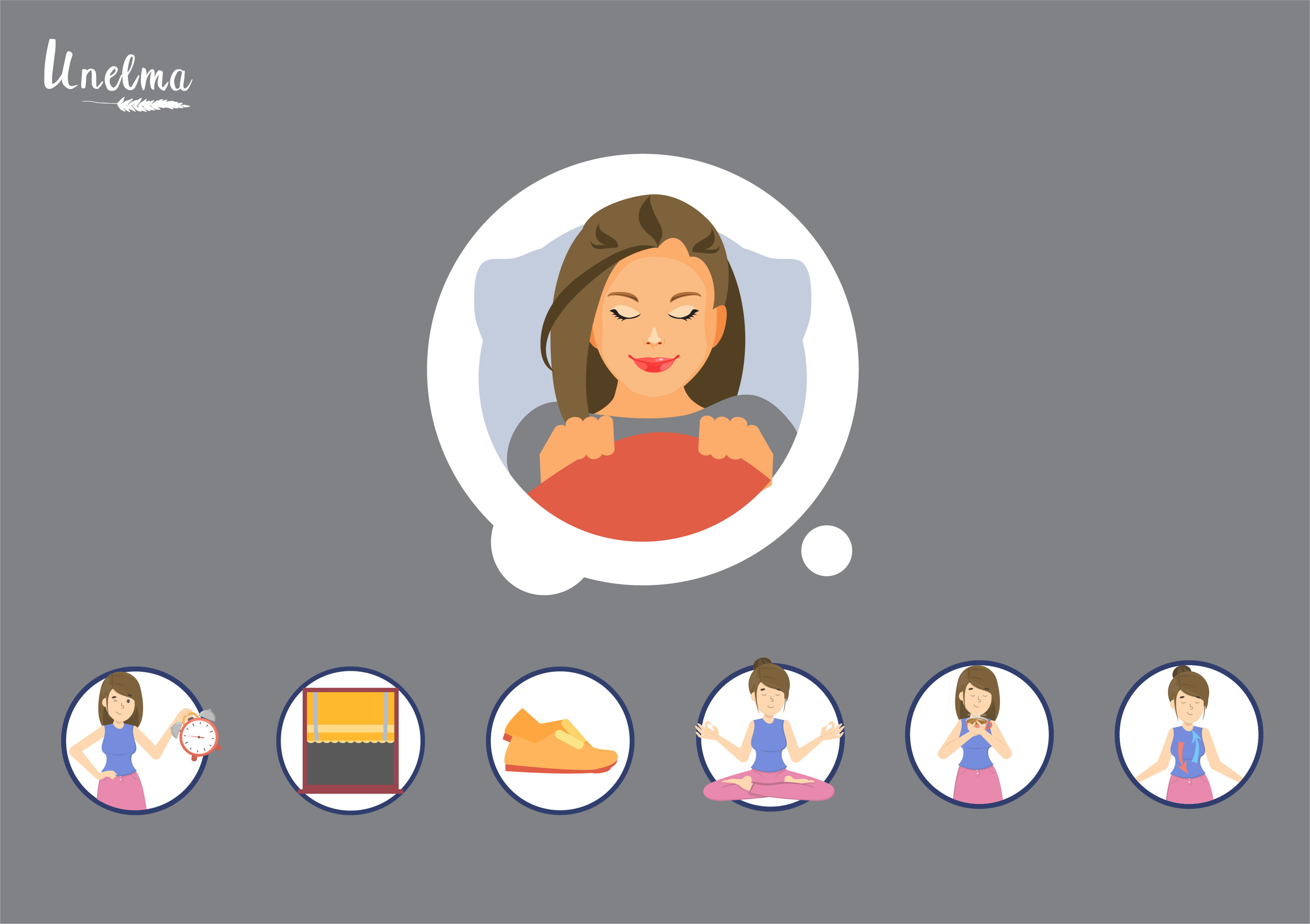 You can't sleep. You toss, you turn, you toss some more. Sleep seems to elude you. What can you do? Here are some tips and tricks that might help you to fall asleep:
The more you think about how you aren't sleeping, the harder it is to fall asleep. Try to stop thinking about how you aren't sleeping. Do what you can to stop worrying about it. Don't look at your clock as that could be a reminder of the sleep you aren't getting, or how little sleep you will be able to get before you have to wake up, and it might cause you more stress.
I am not referring to your mental state (though a calm mind is definitely helpful when trying to sleep). I am referring to making sure that your room is cool. If you are having problems sleeping, try adjusting the thermostat down a degree or two so that you can sleep better.
Specifically, get out of bed and keep your mind occupied, but try not to use a lit up device (such as your phone, tablet, or computer) as the light emitted by these devices isn't conducive to sleeping. Instead, try reading a little with a dim light, or try listening to relaxing music.
Try putting on a lavender-scented lotion, which may help calm you, thus helping you to fall asleep. There are a myriad of bed sprays on the market, made of a variety of scents, which might also be beneficial. These calming scents, when sprayed on your pillow, could help you to sleep better.
Ideally, drink something such as chamomile tea, which may help calm you. Stay away from alcoholic beverages. Though alcohol may help you fall asleep, the sleep you get may not be restful. Also, steer clear of drinks with caffeine or those that are filled with sugar.
Imagine something calm, such as a secluded island, palm trees swaying in the breeze, or whatever imagery that you find calming. You might even try meditation. Not sure how to meditate? There are many free (and paid) apps available. Just search "meditation" in your app store, and you'll find a slew of apps aimed at meditation and helping you sleep.
Though you might not be able to do this in the middle of the night, you might need to change something in your bedroom. It could be your pillow, your sheets, your bed, or something else. If you aren't sleeping well, make changes to each of these items, but not all at once. Start with your pillow. Sometimes we are sleeping on pillows that are too soft or too firm for our bodies needs. The Unelma Pillow has removable layers that you can adjust until you find the perfect firmness for you. From there, move to your sheets. Bamboo Bed Sheets from Unelma are moisture-wicking and stay cooler than traditional cotton sheets. Making simple changes such as this can make a drastic difference in how you sleep.
You've tried these tips, but you still aren't sleeping? If you regularly aren't falling or staying asleep, it might be time to consult a medical professional.
Make sure to give him or her as many details as possible, including any medications you are on so that the two of you can figure out together what is causing your poor sleep and how best to tackle the problem.
SLEEP TRACKING TOWARDS BETTER SLEEP