You've seen the advertisements. Gadgets and gizmos and even jewelry (which are really just smaller gadgets and gizmos) created to track your sleep. Some of the products are fitness trackers, with the added feature of sleep tracking. I have always felt that I don't sleep well, so when it was recommended to me that I try a sleep tracker, I thought why not?
I then started researching sleep trackers. Is one better than the other? Which one would feel the most comfortable to me? And are they really beneficial to sleeping? Actually, some experts claim that these sleep trackers are doing more harm than good. If a person wakes in the middle of the night and look at their sleep tracking device, if they are infatuated with the idea of how well they are sleeping, they might actually develop a condition called orthosomnia.
Dubbed by Dr. Sabra Abbott, MD, PhD, this phenomenon refers to one having an unhealthy preoccupation with sleep tracking.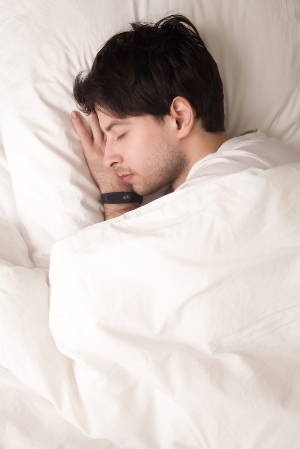 Poor sleepers know from experience that when you aren't sleeping, you start thinking about how you aren't sleeping, and then you continue not sleeping. It's just one vicious cycle. Being a poor sleeper myself, I thought that might happen to me if I used a sleep tracker.
For a while, I have been wearing a fitness tracker with sleep tracking abilities. Honestly, I use the device more often to track my sleep than I use it to track my daily activity. I never look at the device at night, and I only update the tracker results to my phone app about once a week. Sometimes, if I wake up and feel well rested, I will look at the results of the tracker from the night before. I want to see if the results from the tracker coincide with how I am feeling. After confirming, I then think about the things I ate, the things I did, and the things I didn't do the night before. If I can replicate those conditions, then I might be able to replicate a good night's sleep. It might not be perfect sleep tracking, but it is what works for me.
---
Sleep tracking might not be an exact science. It might not be for everyone. But for a poor sleeper like me, I'll continue to monitor my sleep. If I don't delve into orthosomnia, I think I'll be okay.